The
mobile jaw crusher
was bought from our Hongji, after careful production and processing, it was sent to
Russia
Recently.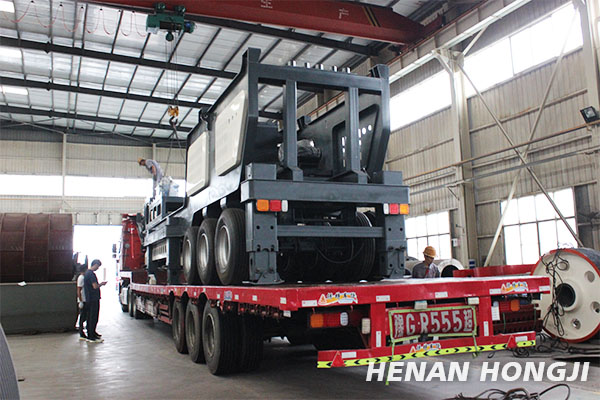 Mobile crushing station is based on the clients' requirements, which clears faults of the crushing place, surroundings and the complex basic configurations. This series mobile crushers really supply simpler, higher efficient lower cost machines for clients.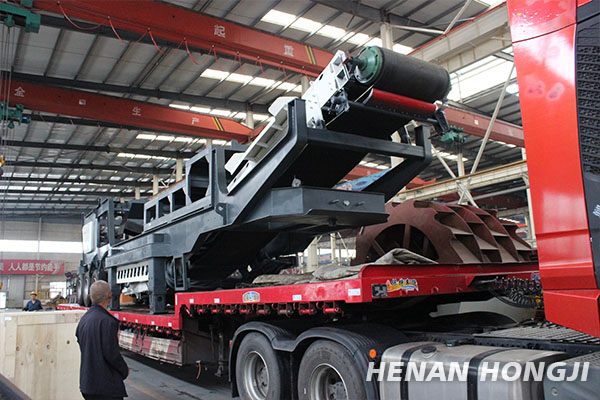 Features
Mobile crushing station — excellent mobile crushing station
Mobile primary crushing station is developed according to novel series stone crushing equipment's design idea, which expands the concept field of coarse crushing and fine crushing. Its design idea is based on the clients' requirements, which clears faults of the crushing place, surroundings and the complex basic configurations. This series of mobile crushers is outstanding for higher efficiency and low cost.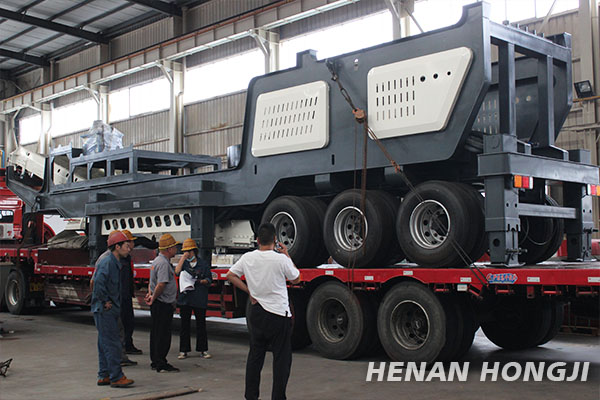 Advantages of mobile crushing station:
1.Flexibility
2.Lower freight cost
3.Direct and efficient operation
4.Easy to adapt and flexible to collocate
5.Reliable performance and convenient maintenance
6.Hongxing Machinery is the best China mobile crushers supplier and we can provide the best services for you.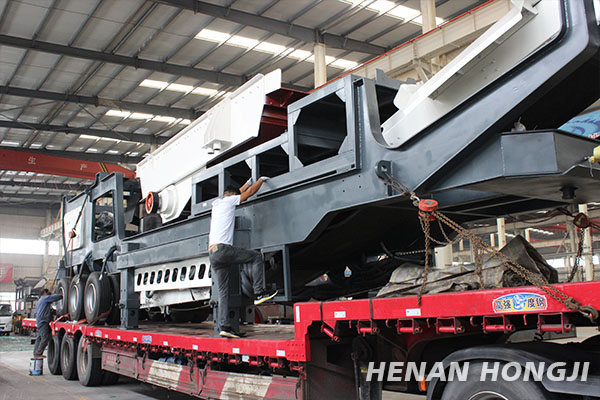 The mobile jaw crusher is a new type of crushing equipment suitable for crushing various ores or rocks with a compressive strength below 250Mpa, such as construction waste, basalt, granite, coal gangue, cement clinker, iron ore, bauxite, quartz stone and so on.In addition to mobile jaw crushers we also have mobile cone crushers, mobile impact crushers, mobile hammer crushers etc.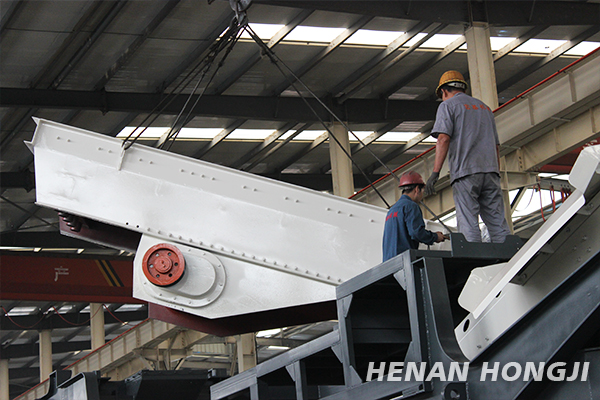 Our mobile construction waste recycling crushing plant is mainly used for coarse crushing and fine crushing. All the crushing and screening machines are erected on the truck, it can quickly move to job site, and easily setup to handle different products. This portable stone crusher provides a new field of business opportunities for, construction waste crushing, quarry operators, recycling, and mining ore crushing. It offers highly efficient and low-cost project plan without environment limit for the clients.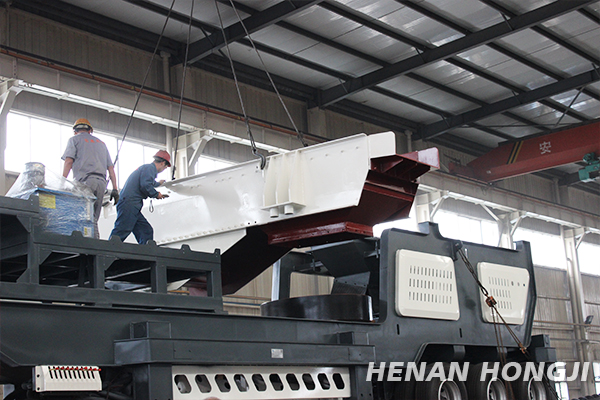 Mobile impact crusher can process medium hard stones, and final products can be used in road, bridge, construction and water conservancy, etc. Industries. As one process of crushing work, mobile impact crusher can meet different requirements about capacity and output size by changing models.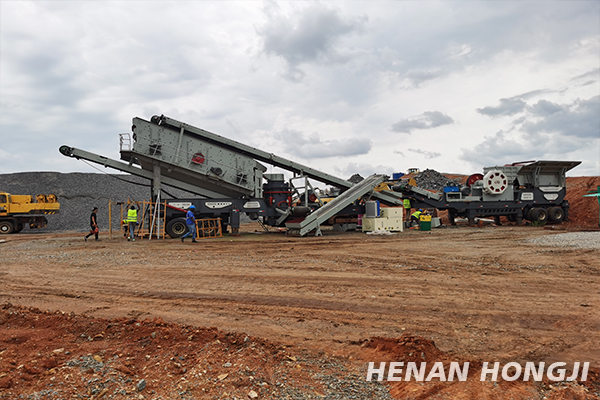 The mobile cone crushers are designed for mobile secondary and tertiary crushing,can be used to meet the diversified high-quality, high-volume production requirements of customers. It can be used to crush more than 200 kinds of materials, such as granite, quartz, limestone, concrete, gold ore, iron ore, coal, construction waste and so on.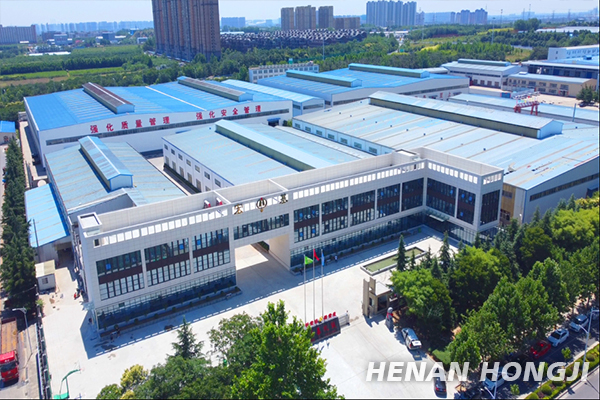 Henan Hongji Mining Machinery Co., Ltd. is a large-sized gold mining machine manufacturer, and our machine has many advantages such as simple and reasonable structure, high independent impact crushing ability, super low operational cost and the most competitive price. Welcome all new and old customers come to our company for inspection and purchase.