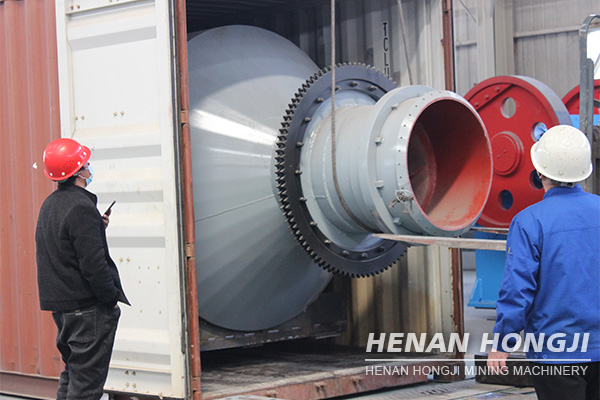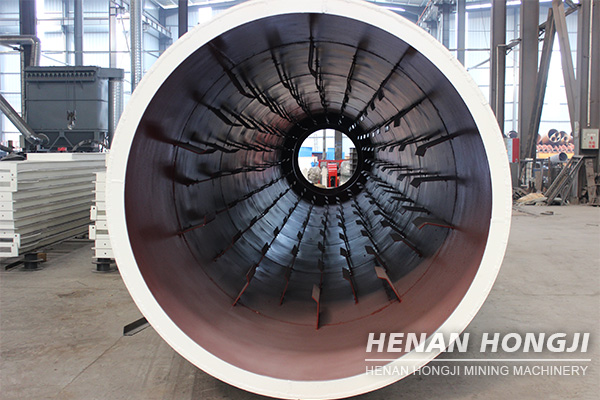 The heat energy for drying is supplied in two basic ways.
The first is by heating air or gases and blowing them directly into the drum where they come in contact with the wet material. This type of drum is called a direct-fired rotary dryer and the hot gas stream either flows in the same direction as the material moving through the drum (co-current flow) or opposite to the material movement (counter-current flow).
The second method of heat delivery is by heating the shell of the drum and is called an indirect-fired dryer. This is done using jacket heaters (steam jacketed, etc.) or by encasing the rotating drum in a furnace. Either way, the atmosphere inside the drum is controlled, protecting the material from certain gases.
The rotary dryers are chosen by industry for their dependability and low cost. Not only are they rugged, but they are also a reliable method for producing consistent product when feedstock may vary. In addition, rotary drum dryers allow for zones within the drum to perform multiple processes. For example, a single rotary drum may include a zone for drying and a later zone for classifying.

Features:
The moisture is controllable;
Multi-channel intelligent anti-ignition;
Reliable fire handling equipment;
Coal & power saving, various heat sources can be used;
Full automatic control;
Pollution-free emission.


Applied material : Rotary dryers are essential dryers for mineral processing. Hongji's rotary dryer can dry more than 200 kinds of materials, including slime, limestone, river sand, clay, iron oxide scale, sludge, coke, copper concentrate, silicon carbide powder, rare earth ore, mineral powder, tin ore powder, Cobalt ore powder, nickel ore powder, manganese ore powder, gypsum powder, bentonite, kaolin, gold ore powder, iron ore powder, steel slag, fluorite ore, coal, etc.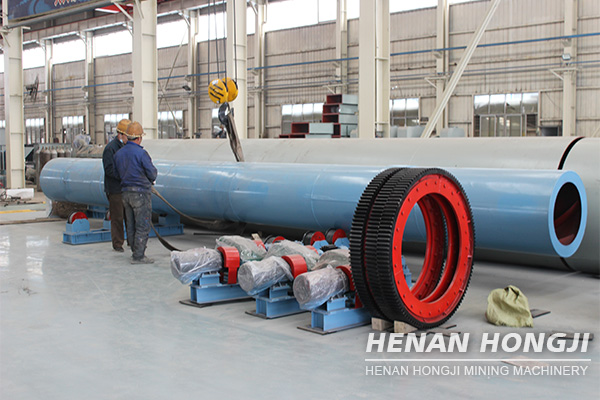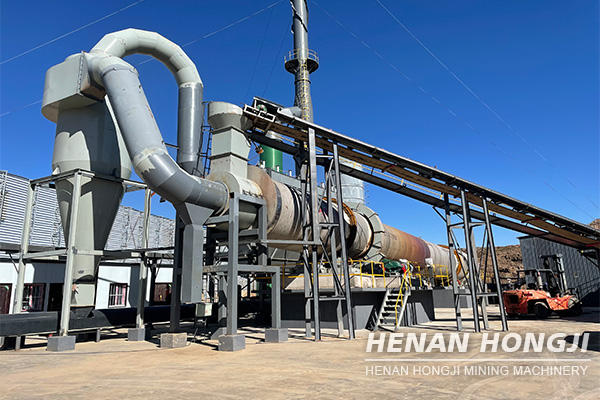 Rotary dryers are a highly efficient industrial drying option for bulk solids. They are often chosen for their robust processing capabilities and their ability to produce uniform results despite variance in feedstock. Since our company established, Henan Hongji has been committed to providing customers with stable and efficient mining machinery and equipment, and providing comprehensive pre-sales, sales, and after-sales services, whether you are in China or somewhere in the world. You can always contact us.