Crawler Mobile Crusher, as a kind of crushing and screening equipment with pedrail can move on the production site automatically
,
also known as tracked mobile crusher
and
track-mounted mobile crusher, is a new type of mobile crushing station developed by the experts of our company on the basis of combining the advantages of the most advanced and most stable mobile crushing station in the world.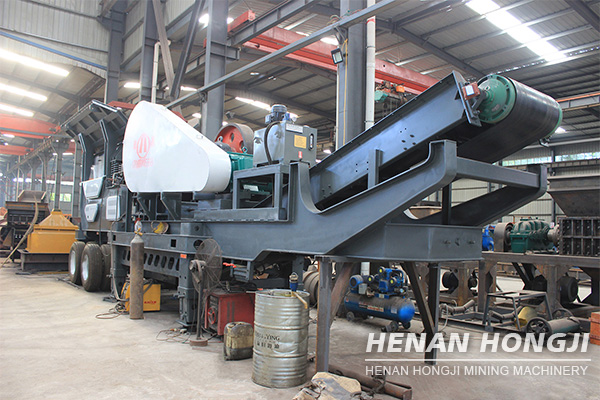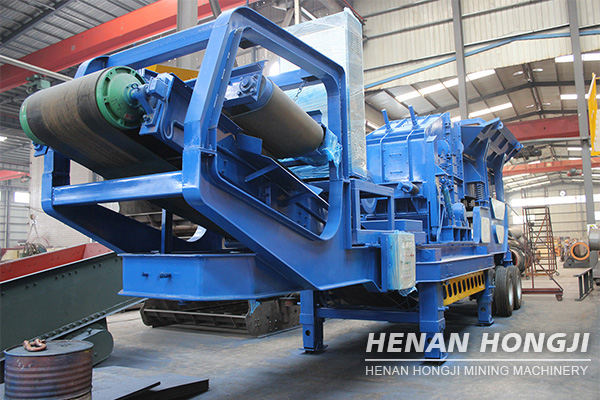 It is a highly efficient crushing machine which adopts self-driving method with advanced technology and comprehensive functions. This equipment can be driven to any place of the working site under any topographic condition, which can reduce the processing of the materials and is conducive to the coordination of all the accessory mechanical machines. As there is no configuration time, the equipment can be put into use as soon as it is driven to the working site. Crawler type mobile crushing station has big crushing ratio, high productivity and even granularity of the final products and the optimized design can meet the most desired technical features of the crushing machine.
Crawler type mobile crushing station is integrated with material feeding, crushing and conveying and the optimization of technical process makes the machine have the performance of rock crushing, aggregate production and open-pit quarrying. Through the combination of different machine types, the machine can form a powerful crushing production line to complete processing work with multiple needs. Compared with fixed crushing station, crawler type mobile crushing station is like a small-sized crushing and processing plant that can move and the working efficiency and operational cost are much superior to that the fixed crushing station.
Features:
Move easily. It can go to the crushing place directly. It can move not only on the smooth road,but also on the bumpy road.
Compact structure and simple operation. Integrative equipment group with trailer save the working area.
With generator, motor and control box on the trailer, it can work outdoor easily. Equipped with supporting facilities, it can be installed quickly and conveniently.
Save the cost. By crushing the materials on site, the transportation cost is reduced.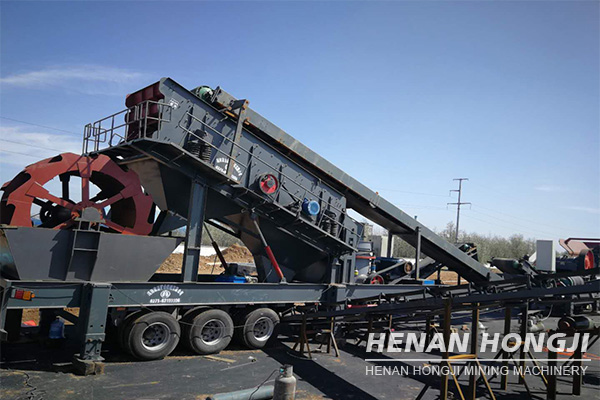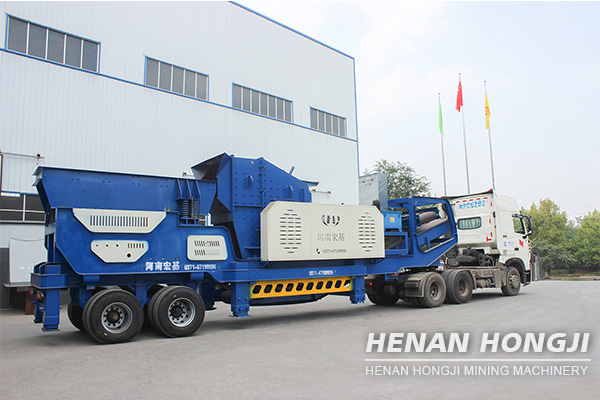 Henan Hongji is a famous leading mobile crushing equipment manufacturer in China. We have 20 years experience. On domestic market, our products have been extensively employed in key national projects. Besides expansion on domestic market, our products have also been exported to over 40 countries and regions. We are committed to providing customers with excellent mining machines and services.